Things to do in the Breede Valley in Winter
Posted on Thu May 23, 2019.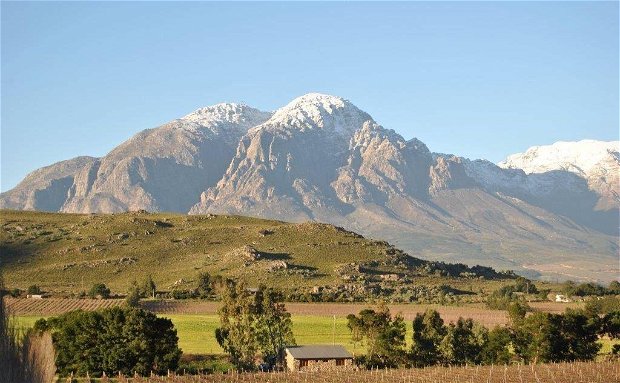 River Edge Accommodation is the perfect destination when you want to experience the Western Cape Winter Wonderland. Savour our local red wines in front of a cosy fire and marvel at the views of the surrounding mountain peaks covered in snow.  With down duvets, electric blankets, hot Jacuzzis and wood firing fireplaces we reckon we can beat the cold winter weather.
You can enjoy daytrips to surrounding areas and why not built a snowman, complete with scarf and carrot nose?  Many winter activities are on offer in the area:
The Matroosberg Private Nature Reserve (Ceres) is famous for its 4x4 trail that takes you right to the snow covered Matroosberg Peak, the highest point in the Boland. After a good snowfall, the southern slopes remain snow-clad for quite some time. The presence of snow turns a 4x4 drive during winter into a unique experience and challenge.
 
Christmas in July in Tulbagh is another event to enjoy. The village gets into the festive spirit and conjures up that 'most wonderful time of the year' feel with decorations and fun activities for both young and old. Visitors should certainly take a stroll down the glittering light-lined historic Church Street, which has the largest concentration of National Monuments in a single street in South Africa, and along the way they can stop at the five museums open for the occasion. Usually there is an evening market with beautiful Christmas gifts for sale.
 
Breedekloof (our wine area) Soetes & Soup is a weekend (usually in June/July) where all participating cellars offer free soup with wine tastings e.g. biltong soup, old fashion veg soup, Thai sweet potato soup and many more.  During this very popular weekend the wineries have live music, market stalls, soup and wine pairings, cupcake and wine pairing, children's entertainment, art etc. Not to be missed!