Horse Riding in the Breedekloof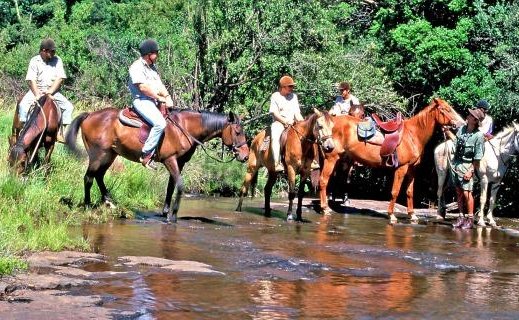 One of the unique ways to experience the Breedekloof valley, that will create lasting memories, is on horseback. Trails meandering through the mountains and over the berg streams will take your breath away. This is an ideal activity for the whole family. The Wine on horseback trip to Badsberg Cellar is also very popular. You can do horse riding at the following two yards in the area:
Vredelust stables:
They can accomodate 1 – 8 people. They also do a wine on horseback trip to Badsberg Cellar. 6 days a week for the wine tasting trip, but 7 days a week for normal out rides. Book: Charmaine 082 4342299
Horse about:
Safety, comfort and enjoyment, for both horse and rider, are our priorities. From bombproof to energetic, we have horses to suit beginners to advanced riders, from kids to adults, enabling us to match you with the best equine partner for your chosen horseback adventure. Our horses are well schooled, not your "nose-to-tail" trail horse and our experienced guides will offer instruction throughout your horse ride. Phone Jo Lister 082 884 9881 Please note that if we are out riding and don't answer, leave us a message and we will get back to you as soon as we are back in the paddock!